Our expert leadership team includes Amazon veterans, ecommerce mavens, and successful entrepreneurs at the forefront of rethinking how goods are brought to the world.
Daniel Boockvar

President

Stephanie Fox

Chief Operating Officer

Brian Cooper

Chief Financial Officer

Pawan Uppuluri

Chief Technology Officer

Mike Fahey

General Counsel & Company Secretary

Kunal Thakkar

Chief Supply Chain Officer

Archana Singh

Chief People Officer

Bharat Kalia

CEO LifeLong, Thrasio India

Tony DeCarlo

CEO Subsidiary

CM Hong

Managing Director, iStack Holdings, A Thrasio Company

Brandon Hendrix

SVP Marketing

Steve Nee

SVP Finance

Sardor Alibaev

VP Finance, Corporate Controller

Michael Del Mauro

VP M&A

Betsy Parker

VP Retail

Alan Lim

VP China

Sofina Qureshi

VP Finance

Michael Smith

VP Brand Management

Malvika Nayak

VP Brand Management

Amit Dodeja

VP Growth Marketing

Brian White

VP Amazon Ads

Dan Parker

VP Data

David Toledo

VP Product Launch

Elizabeth Keller

VP Strategy

Jess Holmes

VP Strategy & Operations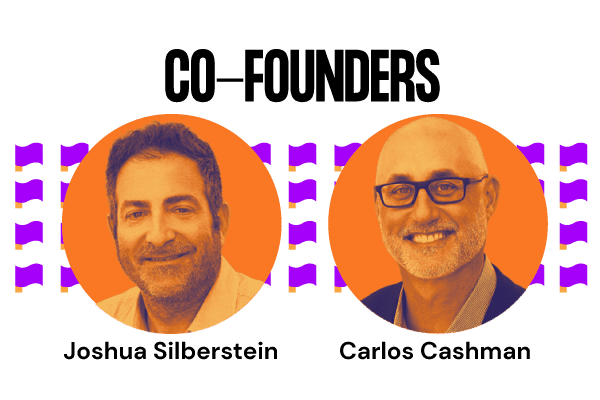 Some say fortune favors the brave. Josh and Carlos' good fortune started when they met while working on a purpose-driven jewelry brand called Bravelets, founded by current Thrasio COO Stephanie Fox. Though the company was initially successful, environmental factors and a lack of resources kept it from growing to its maximum potential. This gave them an idea: What if they could roll up struggling ecommerce companies into one portfolio and use a single set of operators and scalable processes to take them to the next level? Talk about entering a brave new world. Together, they disrupted the 3P marketplace on Amazon and established a category that has gone on to inspire hundreds of competitors.
Join Our Growing Team
Check out current job openings.
Explore Roles