Private Label Live gives you the best insights and advice from successful ecommerce experts and Amazon entrepreneurs. Each season, Thrasio SVPs Brandon Hendrix and John Hefter tackle topics like how to avoid seller pitfalls, a seller's journey from beginning to end, and the secret sauce that helps your private label business succeed.
We're Taking A Short Break From New Episodes Right Now, But The Archive Never Goes Out Of Style.
* required field
Check Out Past Episodes
Curious what Private Label Live is all about? Take a look at some of our favorite episodes from seasons 1 and 2.
Watch here

Navigating Today's Amazon Ecosystem
Eight-figure seller and Amazon FBA expert Kevin King joins Brandon and John to dive into the changes in today's Amazon ecosystem.
Watch here
Taking Control of Your Private Label Business
Founder of international fitness brand Beast Gear and co-founder of Ecom Brokers Ben Leonard talks shop with Brandon and John.
Meet Your Hosts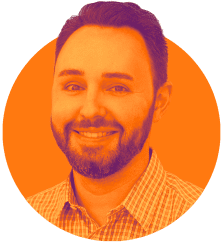 Brandon Hendrix
SVP Marketing
As Thrasio's SVP of Marketing, Brandon is "the guy" for navigating marketing strategy on Amazon and DTC. He regularly discovers unique insights that influence growth and drive awareness across Thrasio's digital advertising and creative production.
John Hefter
SVP Creative & Brand Strategy
As SVP of Creative & Brand Strategy, John is a founding team member of Thrasio. He curates design and product development for Thrasio's entire brand portfolio (now over 200+ brands), and has been an important voice across strategic domains since Day 1.